Roofing
Services
 Veteran Roofers installs great ​roof systems, using the highest quality materials. Our craftsmanship and attention to detail ensures your roof will be an investment you can count on for years.
High Quality Materials, Every Time
Your Satisfaction is Guaranteed
What we do
Installation, Repairs, Inspections & More
As one of the most popular roofing types, shingle roofing comes in several different options, so you and your expert roofing contractor can decide the best roofing material for your home. Slate, asphalt, wood or shake — depending on your location, your budget, and your home, these shingles can make wonderful additions to the condition and aesthetic of your home. Serving the Puget Sound with expert knowledge and craftsmanship, contact Veteran Roofers for all your shingle repair and re-roofing needs.
Incredibly durable and long-lasting, metal roofs have long been a popular favorite among those who wish to increase the lifespan of their home's roof. When it comes to the installation or repair of metal roofing in the greater Puget Sound area, our professional contractors are here for you. Combining knowledge and expertise, their honest and true work ethic ensures you the right roof, for the right price, every time.
Besides being cost-effective, tile roofing has long been a popular choice for homeowners looking to improve the aesthetic appeal of their home's roof. Concrete or clay tiles are notoriously sturdier than some other materials in extreme weather. If you are like many other Puget Sound area homeowners, you need a professional, reliable roofing contractor to help with your new tile or tile repair needs.
Whether your business is in need of roof repair or complete re-roofing, the professionals at Veteran Roofers have the experience and expertise to serve you and your business. From torch, TPO, PVC, EPDM, to metal roof systems, our team has years of experience with commercial roofing for businesses of all kinds. Using dependable and high-quality materials to suit all your commercial roofing needs is what we're known for. Contact us today!
Our 18 point roof certification is a comprehensive inspection of your entire roof system. Ventilation, sheathing, flashing are just some of the key components that factor in the life span of the roof. Let us provide you with a qualified evaluation of your home's roof. We exceed bank and insurance company requirements for roof certifications.
Roof Repairs and Weatherproofing
We all know Western Washington's weather can be unpredictable. High winds, heavy rain, and hail can all leave unsightly and harmful damage to your roof. That's why you call the professionals at Veterans Roofers to inspect and repair your roof after any major storm or roof damage. With top-of-the-line products and expert repair knowledge, our professional and friendly technicians will help to get your roof back to new in no time!
The best way to determine the extent of any natural wear or damage to a roof is to hire a roofing contractor who has the expertise to give you a honest inspection report. From loose or broken shingles and tiles, to cracks in pipes and damaged gutters; we look for it all. If you're in need for professional roof inspection, contact the professionals at Veteran Roofers to take care of you.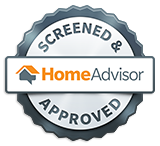 Licensed/Bonded/Insured/BBB Accredited Roofing Company